By Jennifer Kaplan || Bloomberg || August 30, 2017
Amazon.com Inc.'s acquisition of Whole Foods is coming at just the right time for Frito-Lay, the snack giant known for Doritos, Ruffles and Funyuns.
The division of PepsiCo Inc. now has versions of 11 core chip brands without artificial ingredients — including Lay's, Tostitos and Cheetos — and it's aiming to break out of the traditional snack aisle and get into organic grocery stores. The lineup, marketed under the name "Simply," meets all the criteria needed to be sold in Whole Foods, according to PepsiCo executive Jonathan McIntyre.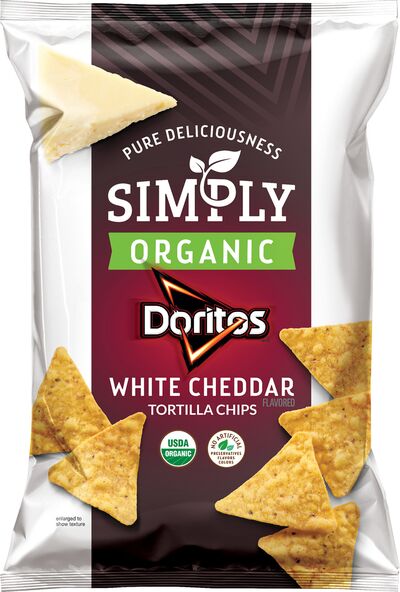 Along the way, the Purchase, New York-based company is creating new brands, reformulating existing products and acquiring upstart businesses. PepsiCo released an organic version of Gatorade last year to appeal to the natural-food set. Frito-Lay introduced Simply Organic Doritos and Simply Cheetos Puffs White Cheddar Jalapeno this year, and the snack maker plans to continue adding brands to the Simply lineup moving forward.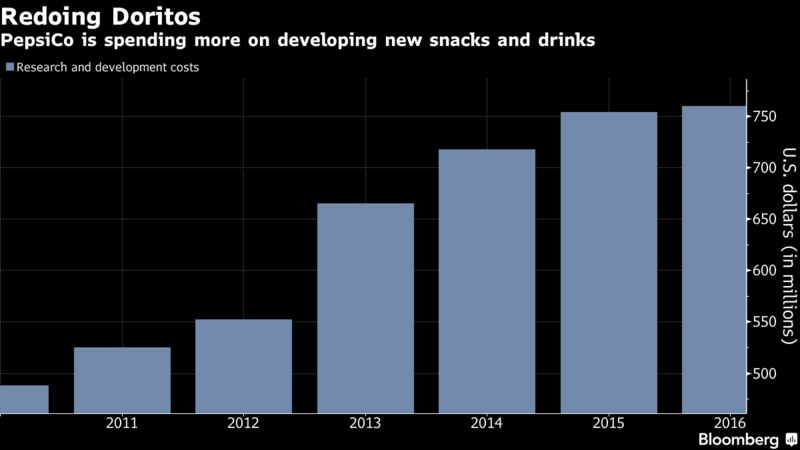 One of the most daunting challenges is changing Frito-Lay's reputation. Most people don't associate its main snack brands with words like natural or organic, Saenz said. That's why Frito-Lay introduced the Simply name.
On the packaging, the "Simply" appears in capital letters above the brand logos, and labels prominently spell out the lack of artificial ingredients. The company found that shoppers often needed some convincing, Saenz said.
"Some of the feedback we hear often is, 'An organic Dorito? Really?"' she said. "We want to make sure that the credibility is coming through loud and clear."
Frito-Lay needs to push into premium products because its core business is getting squeezed, Bernstein's Dibadj said. Private-label products are stealing customers at the low end, and the natural brands are attracting well-heeled shoppers.
"All consumer companies right now are trying to figure out how to get into the natural shelf space and the natural home's pantry," Dibadj said.
PepsiCo isn't the only food giant burnishing its nutrition panels.
Industry Push
Mondelez International Inc. developed a line of crackers and snack bars, called Vea, that have no artificial ingredients or genetically modified organisms. Campbell Soup Co. agreed to pay $700 million for an organic soup and broth company in July. And Kraft Heinz Foods Co. is working to clean up its hot dogs.
PepsiCo's chief beverage rival, Coca-Cola Co., is reformulating more than 200 products to reduce the sugar in its drinks.
Acquisitions are another way to reach organic shoppers. In 2006, PepsiCo bought Stacy's Pita Chips, whose products are already in Whole Foods. But until the Simply line came out, the company's core snacks never met the grocer's requirements. Frito-Lay has been gradually releasing products under the new banner.
Whole Foods didn't immediately respond to requests for comment.
"The challenge is, will Cheetos ever connote 'good for you'? That's a difficult premise to work on," Dibadj said. "But perhaps Cheetos Simply can connote 'better for you,' and that might be enough for some consumers."
— With assistance by Craig Giammona
https://www.bloomberg.com/news/articles/2017-08-30/organic-doritos-give-frito-lay-a-path-into-amazon-s-whole-foods
---